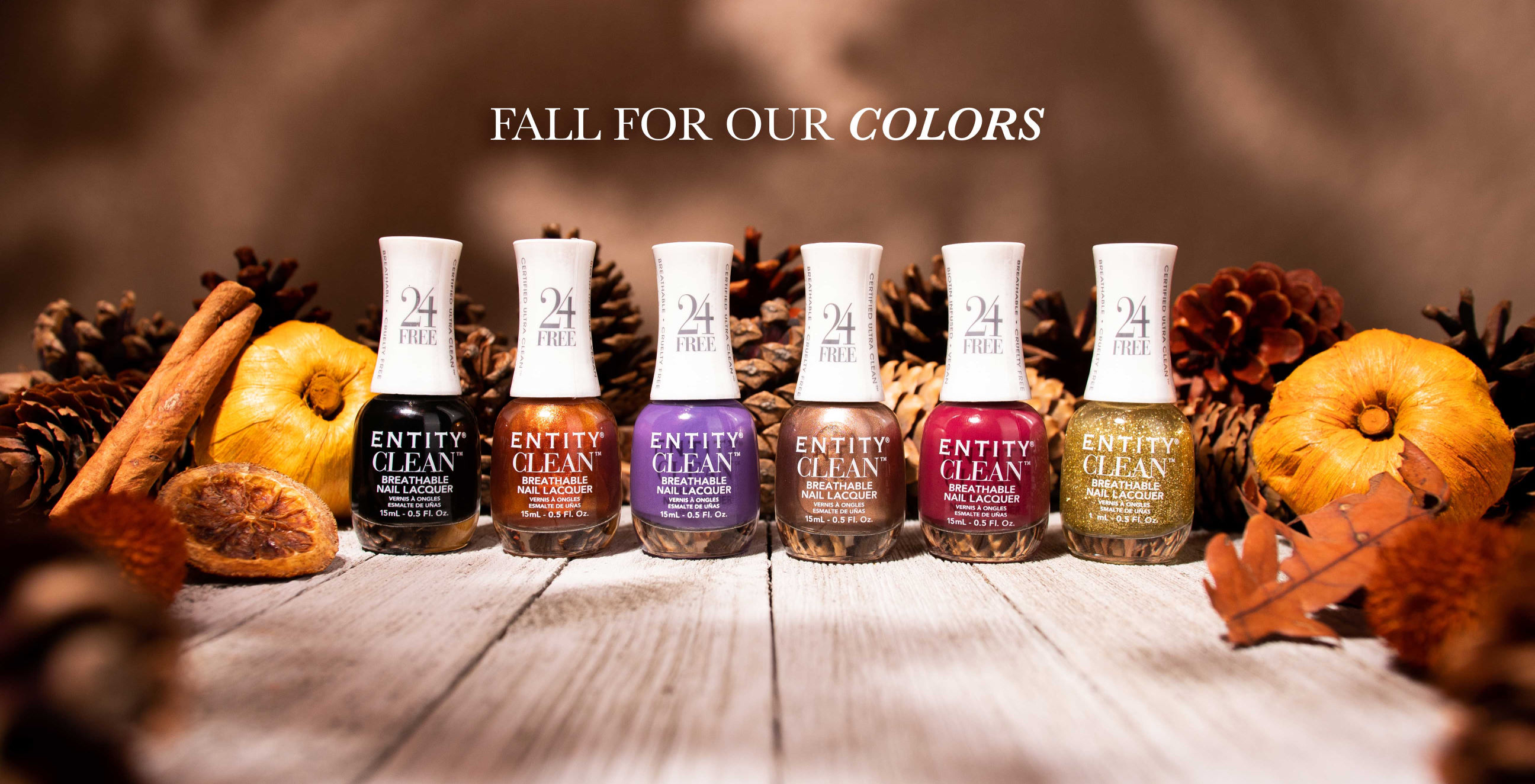 A SIGHT TO BEHOLD...FALL 2022
Choosing clean polish doesn't mean missing out on exclusive holiday shades! If you're craving some fall feels, we have you covered.
The Entity Clean Fall Collection has all of the essentials for an amazing Autumn manicure. There is a beautiful mix of crèmes, shimmers, and glitters to play with. These carefully curated shades will keep you cozy as the leaves start to fall.
TIPS FOR A FLAWLESS MANICURE
Proper nail preparation is key to flawless, long wearing nail polish.
SMOOTH NAILS LOOK AMAZING!
File your nail to smooth any ridges for a flawless salon look.
Ensure the free edge of your nail is smooth. If needed, file one direction to avoid tears.
NAIL POLISH STICKS BETTER TO CLEAN NAILS
Use nail polish remover to clean the nail plate for better adhesion.
PROFESSIONALS APPLY THIN AND USE BASE & TOP COAT FOR A REASON
Apply Entity Clean Base Coat, specially formulated, with more texture and less shine for optimum adhesion between your nail and lacquer.
Thinly apply Entity Clean Nail Lacquer and cap the free edge to prevent chipping.
Capping the free edge is done by running the flat side of the brush along the free edge of the nail. Let Dry. If desired, apply a second thin coat.
Apply Entity Clean Top Coat for extended wear and to protect against scuffing, chipping. It also provides extra strength and another dimension of incredible shine.